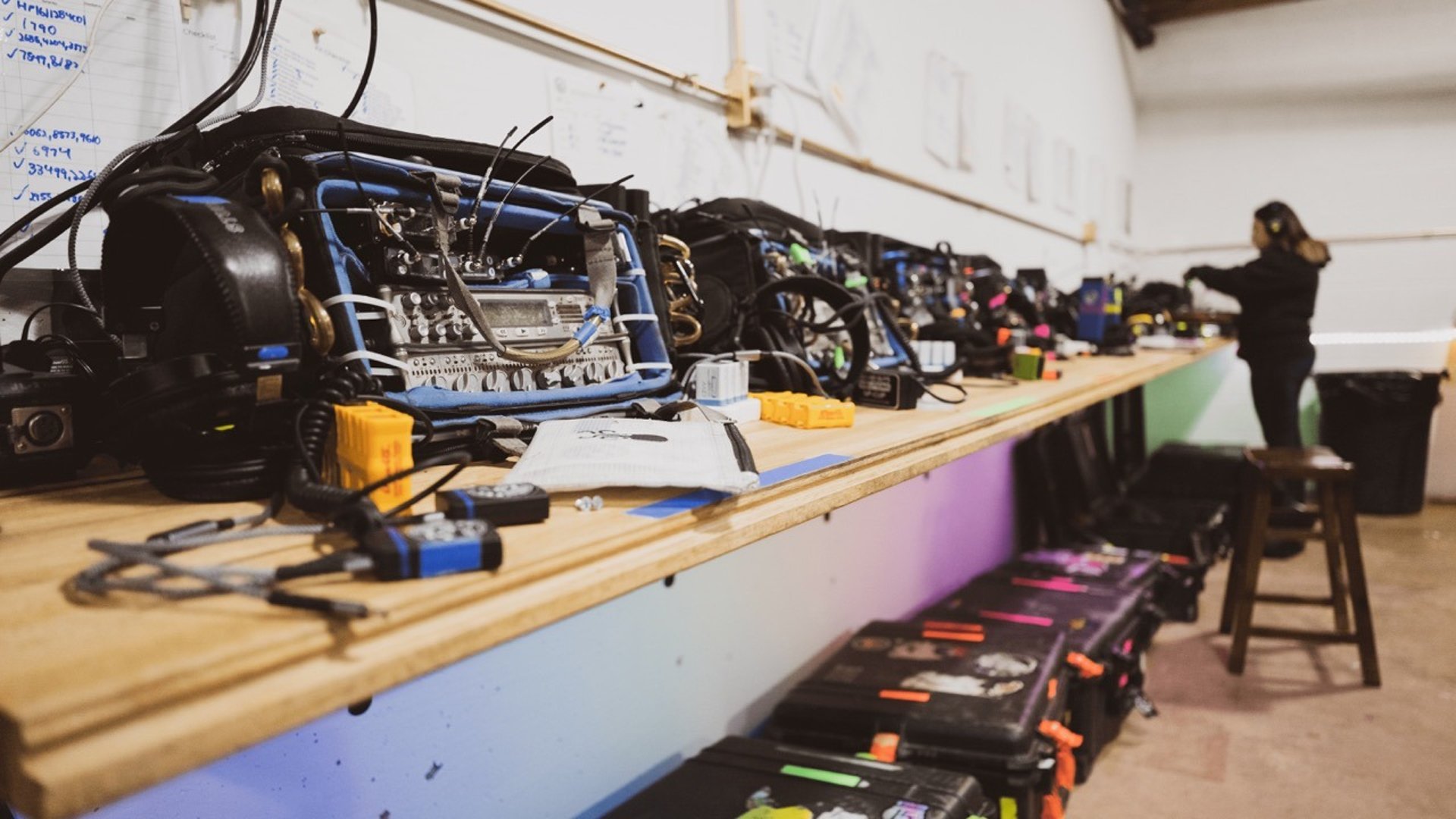 We offer a large selection of audio equipment for rent to make your next show run smooth as possible. From custom setups to accommodate producers to just some extra IFB's, we have you covered.
It's not easy to make it in the television and film business. Achieving success in an industry where demand for high-quality audio and video content is constantly on the rise requires the proper tools. We can help with that by renting the audio gear you need for your project. We have the tools necessary to give life to your projects and craft the aural environments that will hold the attention of your audience with our state-of-the-art audio equipment.
Properly maintained gear is crucial to the final product of any audio recording. You need to make sure the audio equipment is in perfect condition before renting it. You can trust that Vandelay Sound Exports will keep your equipment in top shape so that you can consistently impress your clients with professional results. The value of well-maintained equipment is difficult to overstate. You can rest assured that your audio will sound great and that your equipment will integrate with others if you take the time to keep it in good working order.
To ensure you get the right equipment for your project, our team is here and ready to help. Please feel free to contact us for any equipment-related questions or technical assistance. With this kind of assistance, you won't have to worry about the technical side of things during production and can instead focus on giving your audience the best possible listening experience.
Rental services for audio equipment benefit greatly from stocking a comprehensive array of equipment. There is no one perfect piece of gear for any given construction project, which is why it's important to work with a rental company that stocks a wide variety of tools. It's important to have the right tools for the job whether you're making a low-budget indie film or a major television series. No matter how big or small your project is, Vandelay Sound Exports has the equipment you need.
With well-maintained gear, knowledgeable staff, and a wide selection of equipment, you can be confident that your audio production will be a success even if you only need to try it out once. Take advantage of our resources and make your next production the best it can be!